Our company sells high quality machines at fair prices, we have both large and small scale incubators. The incubators can hatch all types of poultry eggs like chicken, duck, turkey, quail etc.
Ecochicks is the best supplier selling 60 Eggs incubator with Low Affordable price in Kenya
Power 80w/12vDC/240VAC
High hatching rate
Low power consumption
Manual turning of eggs at least 3 times daily
Fully automatic control of temperature and humidity
Full hatcher full setter
1 year warranty
Free delivery countrywide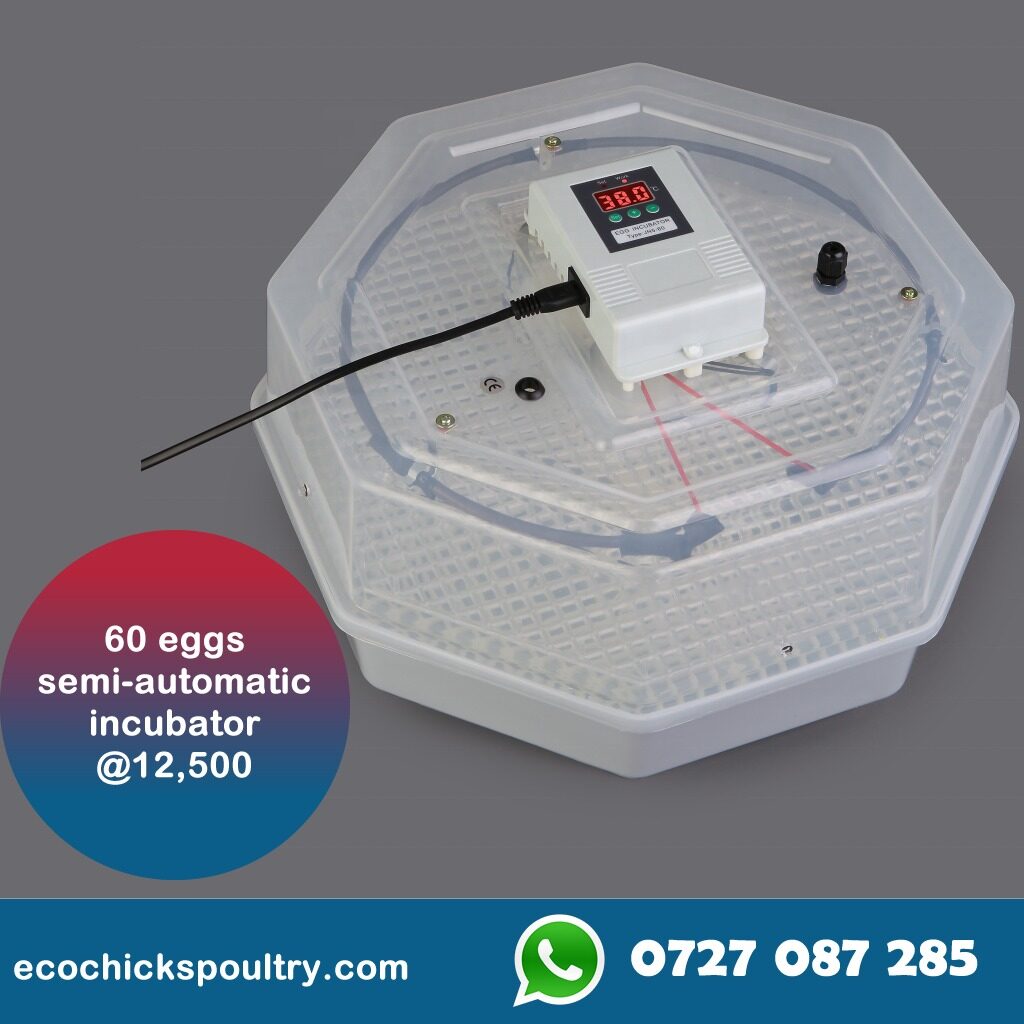 How often do you turn incubated eggs?
There are manual and automatic egg turning incubators. Automatic incubators are set to turn eggs at least every 2hrs while manual incubators, one must turn the eggs manually at least 3 times daily.